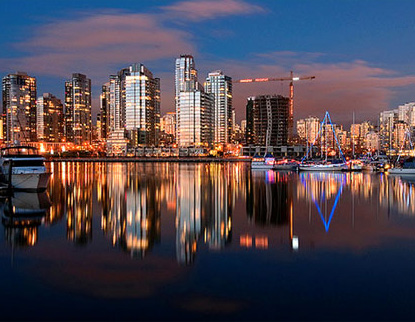 40 Years of Quality
At Bell Tours we specialize in bringing the beauty of Canada to the world. We offer tour guides, sightseeing and travel support services that can be customised to your traveller's preferences. Bell Tours has the most experienced and best step-on guides in the industry with the knowledge and contacts to create a one-of-a-kind experience for your guests.
Relax with a walk along the tranquil shores of Vancouver Island as part of a gateway package. Venture into the rugged backcountry of British Columbia to ski and hike amongst the peaks of its breathtaking mountains. See the spectacular
scenery of Alberta and the majestic parks of Banff and Jasper. We create USA tour adventures into Washington, Oregon, and other US destinations, as well as tours to Canada' eastern Maritime Provinces, Yukon and the Northern Territories.
Let Bell Tours be your North America wide travel partner for guide and sightseeing services. Provide the vacation of a lifetime for your travellers. Remember that Bell Tours expanded guide service now includes all of the US West Coast and important US travel destinations as Las Vegas, Miami, Chicago, New York and Atlanta.